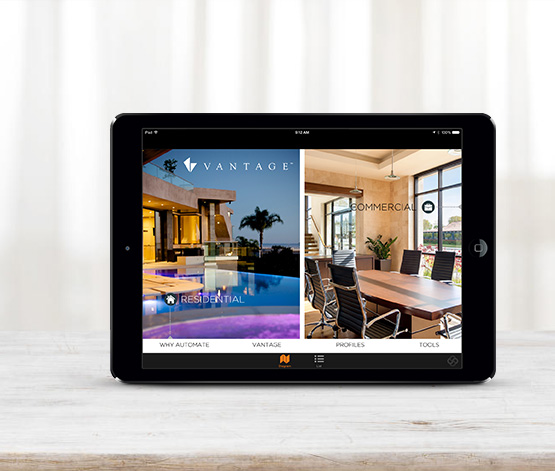 Features
Our Sales App available now for iPhone, iPad and Android tablets is the most effective tool for demonstrating Equinox and selling Vantage and Nuvo solutions. 
Describe core advantages of Vantage automation
Get quick access to features and technical specifications for all products, installation instructions, product guides, brochures, and more
Available right form your iPhone, iPad or Android tablet
Easily search and share a single file or groups of files via email
Present from the app by streaming a live feed onto anyone's desktop or tablet
Navigation emulates the Equinox dashboard level
Swipe for details and resources on each of the Equinox widgets that are now available
Swipe for product information and instructional videos
Request your credentials below. 
Subscribe
By continuing to use the site, you agree to the use of cookies. more information
The cookie settings on this website are set to "allow cookies" to give you the best browsing experience possible. If you continue to use this website without changing your cookie settings or you click "Accept" below then you are consenting to this.