News
Infographic – 6 reasons – to join our certification training!
October 4, 2018
Legrand Integrated Solution's Certification Training is an exclusive, invitation-only event that offers our partners the opportunity to learn about the latest Legrand innovations and the industry's leading solutions.
Enroll in the last training of the year here.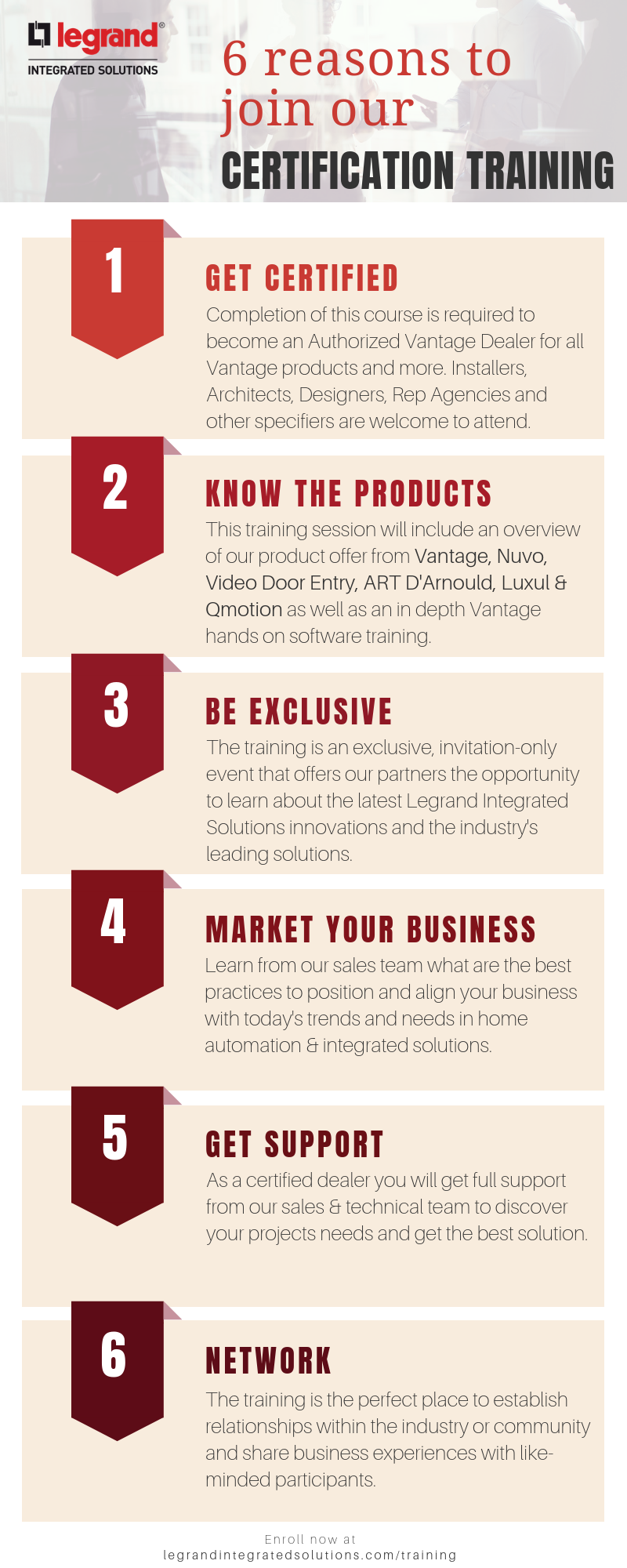 By continuing to use the site, you agree to the use of cookies. more information
The cookie settings on this website are set to "allow cookies" to give you the best browsing experience possible. If you continue to use this website without changing your cookie settings or you click "Accept" below then you are consenting to this.