News
Visit Legrand at CEDIA 2019 10-14 September, Denver Colorado
July 22, 2019
CEDIA Expo is the event that's making smart homes genius. More than 20,000 home tech pros and 500+ exhibitors convene for the leading event in connected technology. Receive concentrated access to new products, breakthrough innovations and targeted training in tech integration.
With a mission to provide superior service and support to home technology professionals, the Custom Integration focus of Legrand unites the industry's leading brands in residential AV systems, infrastructure, and networking. 
Use the promo code: LEGRAND2019 and get your free expo badge now!
More details about the event here: https://www.cediaexpo.com/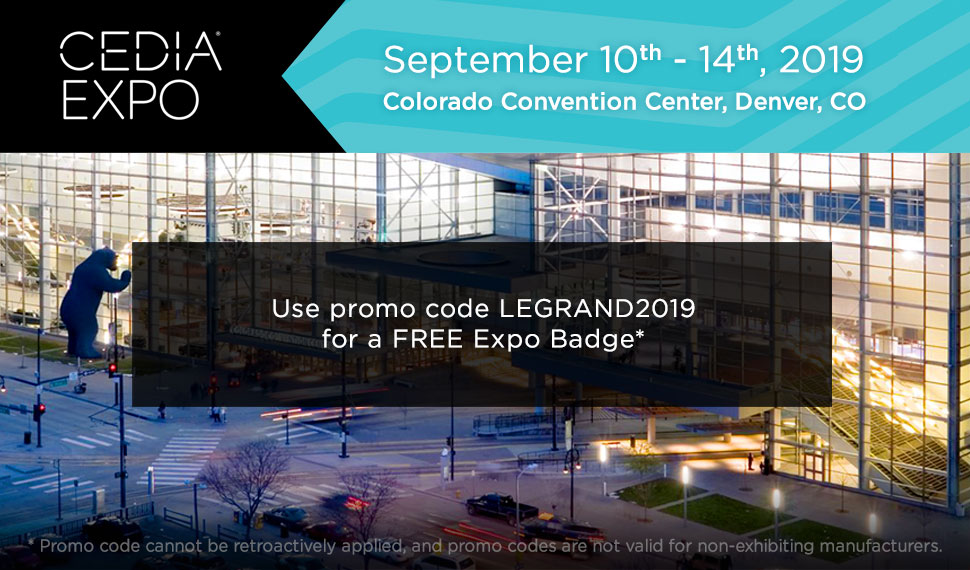 By continuing to use the site, you agree to the use of cookies. more information
The cookie settings on this website are set to "allow cookies" to give you the best browsing experience possible. If you continue to use this website without changing your cookie settings or you click "Accept" below then you are consenting to this.