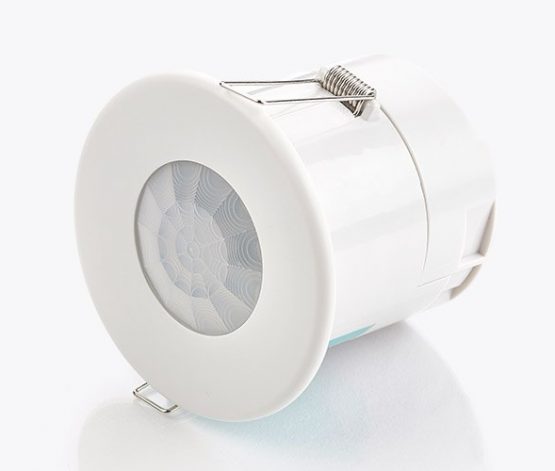 EBDSPIR
Compact, flush mounted, ceiling PIR presence detectors
Features
Key features:
Low profile design
Self-contained unit
Pluggable
Infrared programmable
5-year warranty included
Available options:
PRM – 1 channel
2CH – 2 channel
2CH-NC – 2 channel normally closed fail-safe
2CH LV – 2 channel low voltage
LT30 – Low temperature
VFC – Voltage free contact
VFC NC – Normally closed
LV – Low voltage
VFC LV – Volt free contact, low voltage
VFC LV NC – Volt free contact, low voltage, normally closed
AD – Analogue dim
DD- Digital Dim (Dali/Dsi)
Optional: IP55
Optional: Low temperature
KNX
These compact PIR detectors provide automatic control for lighting, heating and ventilation loads. The PIR sensor can be mounted either flush into a ceiling tile or using a surface mounting box.
The low profile design means the unit can be mounted in a narrow ceiling void. No external control boxes are required as the unit is self-contained. The simple plug-in connections reduce installation time. The optional infrared remote handset allows the user to override the set up on some models. PRM, DD and AD versions' functionality is fully programmable using either the UHS5 or UNLCDHS handsets.
For Product Guides for earlier versions with manual control, search for the guide via the Support Services Products Guides page.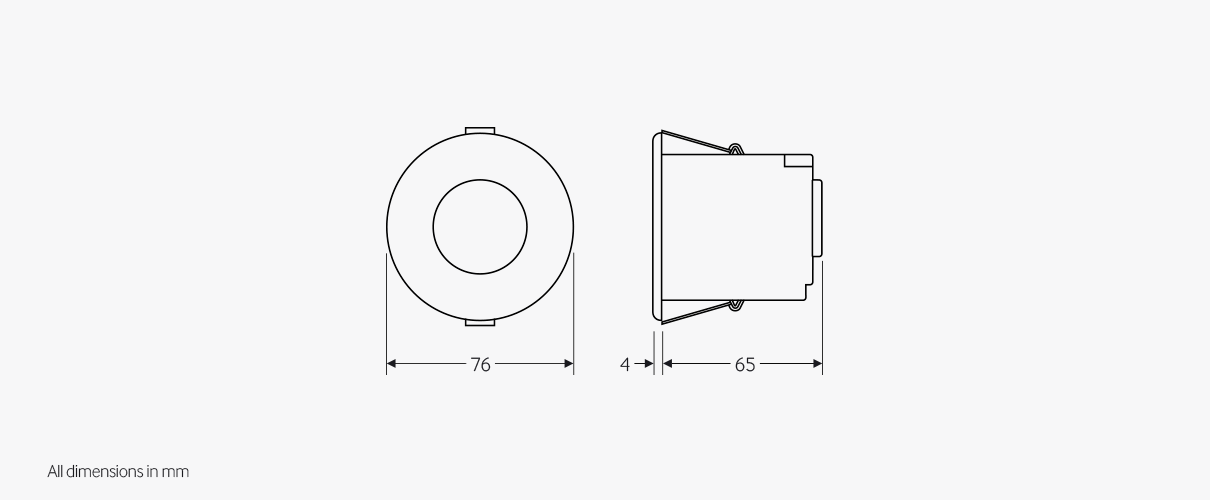 ebdspir-Dimensions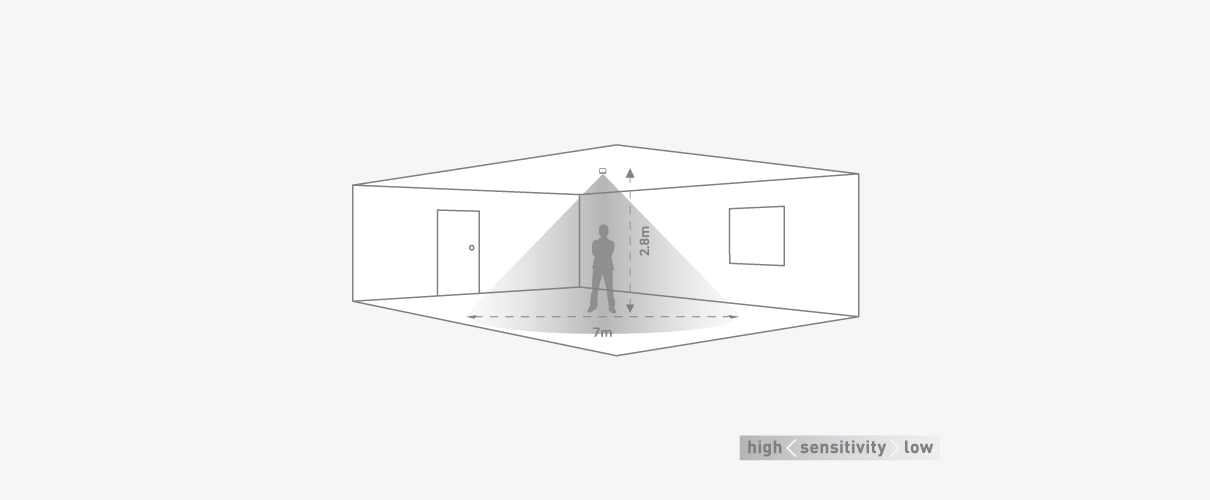 ebdspir-coverage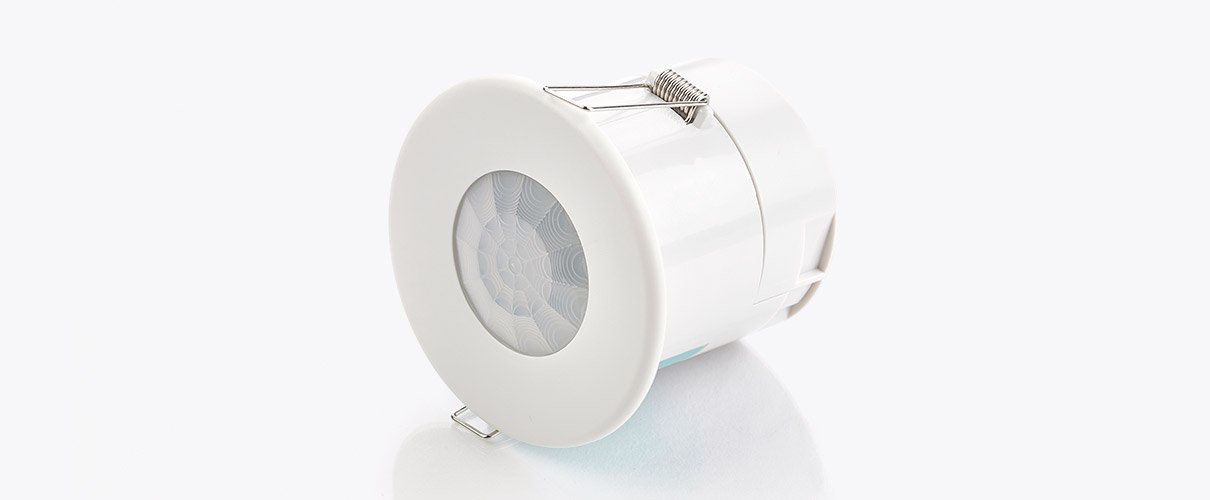 ebdspir-sideview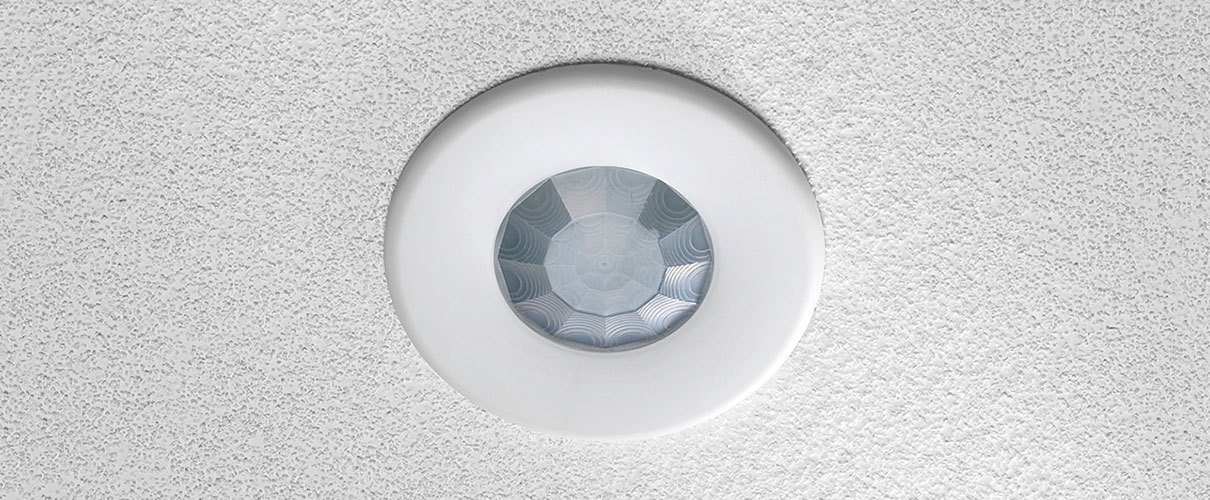 ebdspir-inceiling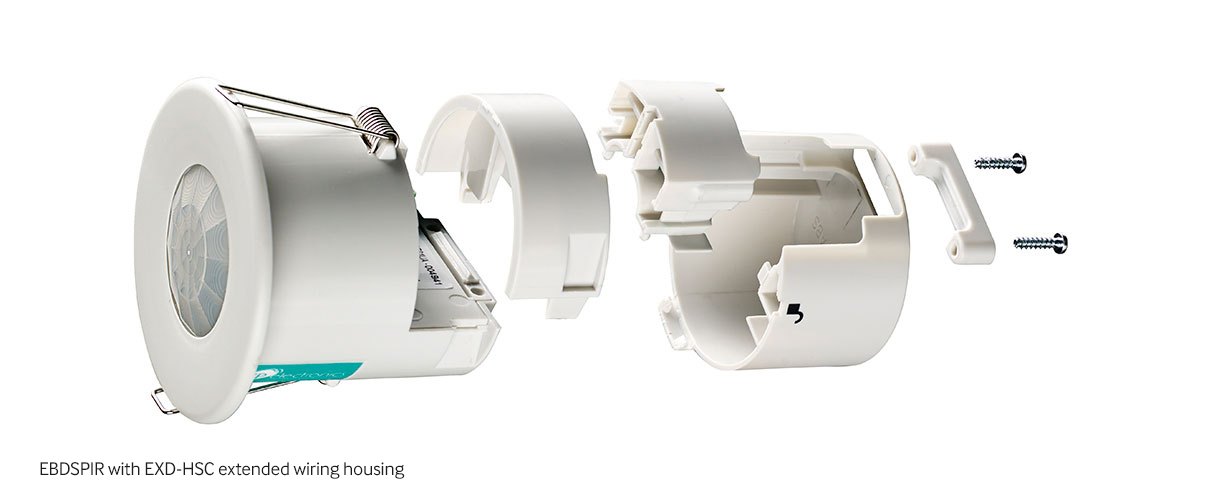 ebdspir-main
By continuing to use the site, you agree to the use of cookies. more information
The cookie settings on this website are set to "allow cookies" to give you the best browsing experience possible. If you continue to use this website without changing your cookie settings or you click "Accept" below then you are consenting to this.