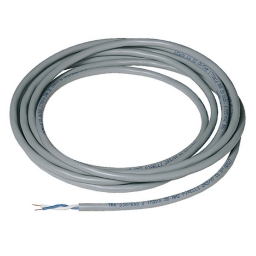 BT-L4669
SCS bus cable
Features
SCS stationbus cable
This cable is used for the distribution of the power and the SCS operating signals to all system devices. This cable is used in the MyHome system but also in the SCS & BACnet hotel Guest Room Management System.
The cable consists of a grey external sheathing and two twisted flexible conductors with a section of 0.35 mm2, one blue and one white.
The cable is sold in 5 different type of coils:
100 m coil, item BT-L4669
500 m coil, item BT-L4669-500
1000m coil, item BT-L4669KM1
200m Halogen free cable LG-049272
500m Halogen free cable LG-049275
By continuing to use the site, you agree to the use of cookies. more information
The cookie settings on this website are set to "allow cookies" to give you the best browsing experience possible. If you continue to use this website without changing your cookie settings or you click "Accept" below then you are consenting to this.