Project Challenge
To integrate this luxury into the personal space and requirements of each property owner, leading smart technology is discreetly integrated within the home design and allows residents to transform their environment at the touch of an interface screen or the swipe of a smart device. For the ultimate in user experience, each One Tower Bridge apartment suite has been specified to include an intelligent Legrand Vantage home automation system. This gives the user complete control over everything from the lighting, ambience, and temperature to the entertainment experiences in each room. A modern and sleek interface allows the user to access each function directly via the wall mounted screen or from a smart device such as an iPad; putting them effortlessly in control of the home even when out and about.
The Solution
Paul George, Legrand Project Manager for One Tower Bridge, liaised closely with all parties during the specification and installation process: "It was important that the home automation system for One Tower Bridge not only looked modern and sophisticated, but would be intelligent enough to manage a comprehensive array of functions. Most importantly it needed to deliver all of this functionality without being too complex to operate, once programmed by the Legrand team."

Once the functionality of the equipment had been clearly defined in terms of audio, mood lighting, underfloor heating and wider automation systems, the Legrand team seamlessly integrated the system together.
The installed system now features pre-set profile settings such as comfort (temperature set, dimmer), sleeping (lights off, temperature) and entertainment functions (home theatre visuals, and audio) throughout each of the apartments.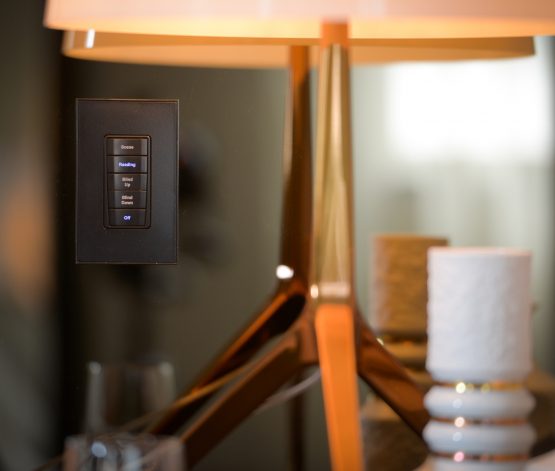 Project Benefits
For those looking for something a bit different, they can add their own touch and bespoke settings are easily set by the end-user without the need for a technician.
If for example, an occupant desires specific mood lighting or music to play at a certain time of day, perhaps when they arrive home or at certain times of the evening, it can all be programmed in a few simple steps.
Paul continues: "For some time many luxury apartments have benefitted from underfloor heating, lighting control and some form of Building Management System, but they often didn't talk to one another and therefore each technology operated in isolation. The beauty of Vantage is the seamless integration between each of the control solutions, combined with the pure simplicity of its operation for the end user. It is for this reason, that the system has proven so popular and ideal for premium properties at One Tower Bridge.
The installation at this site highlights that home automation solutions are as much about simplicity of use and the lifestyle benefits they bring to the end user, as they are about the technology that is deployed. "At Legrand we sell values and lifestyles as much as products and solutions. We understand the marketplace, our customers and also the end user, resulting in solutions that we are not only proud of, but that meet and exceed requirements – time and time again" concludes Paul.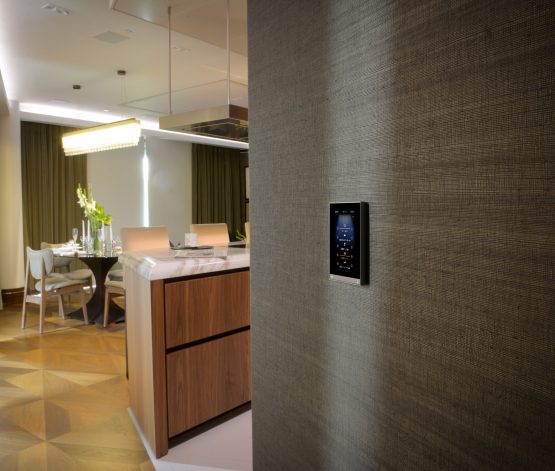 By continuing to use the site, you agree to the use of cookies. more information
The cookie settings on this website are set to "allow cookies" to give you the best browsing experience possible. If you continue to use this website without changing your cookie settings or you click "Accept" below then you are consenting to this.