Project Challenge
Install a Vantage system in an existing office space with a full time staff working daily. The installation could not inconvenience the staff nor interrupt the daily work routine. In addition, Tomaro Architecture had specified Vantage on a number of previous projects under the tenet that the systems were user friendly, so the system had to highlight the simplicity that Neil Splonskowski's Lighting Design has built into previous systems.

The Solution
The Vantage system that was designed and installed had a mixture of wired and wireless keypads as well as a touchscreen in the conference room. The wireless keypads were put in strategic locations in the main workspace and common areas while the hardwired keypads were installed in secondary locations. The touchscreen provides simple access to Internet radio, iPod, and Pandora music while controlling all audio/video gear, activating the TV lift, and controlling the window shades. The Vantage iPhone app gives the principals control of all systems in the building at their fingertips.

Project Benefits
Simplified control of lighting scenes, user friendly access to audio/video and presentation systems, and the beautiful aesthetic that generates interest from guests and clients.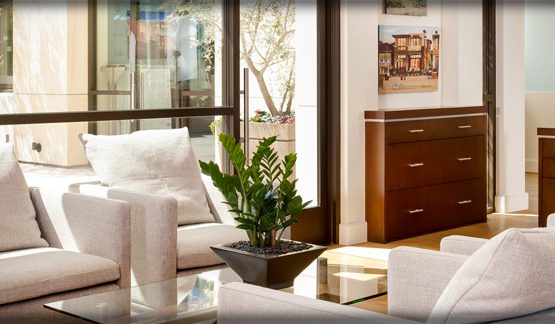 By continuing to use the site, you agree to the use of cookies. more information
The cookie settings on this website are set to "allow cookies" to give you the best browsing experience possible. If you continue to use this website without changing your cookie settings or you click "Accept" below then you are consenting to this.