Project Challenge
The Ronald McDonald House supports families of severely ill children by providing them a place to live near the hospital where their child is undergoing treatment. Many of these families are under a lot of stress—either having to relocate their lives temporarily or commute long distances frequently. While the Ronald McDonald House provides everything it can to these families; the demands are such that additional assistance is always welcome.

The Solution
Vantage incorporated Equinox into the Healing through Color and Light themed room. With the familiar user interface, the system provides effortless control of the room's system, contributing to the very relaxing atmosphere. The InFusion system provides seamless integration and the ability to update and expand the project. An Equinox 73 (positioned conveniently by the bed) allows the occupant to control lighting and audio/video easily. With all this and more, Vantage was able to provide a solution that delighted the staff of the Ronald McDonald House.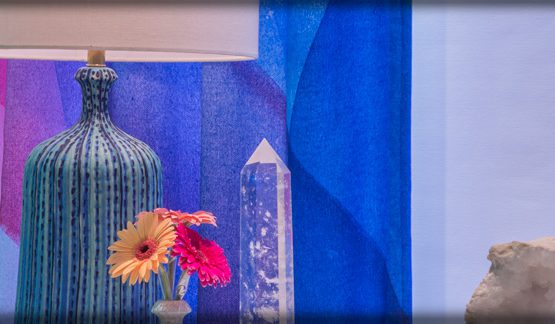 Project Benefits
With this new application, it becomes obvious that lighting control serves an important purpose; without the Vantage system, relaxation through light therapy wouldn't have been a possibility. The solution provided went above and beyond the expectation of the Ronald McDonald House. The occupants of the room in the future will be equipped with everything necessary to rejuvenate themselves during their stay in Long Island. Everything about the room fosters positive thought and promotes healing.
"The system is phenomenal! When they were showing us how it worked, we were amazed!" –Jennifer Nicholson, Ronald McDonald House of Long Island Director of Special Projects
"We have 30-40 vendors that have contributed—Vantage being one of the strongest in the mix." –Randall Tarasuk, VP Pavarini Design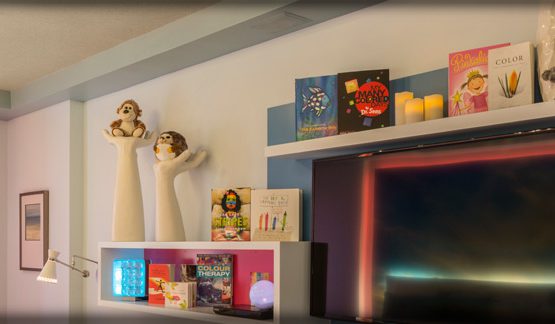 By continuing to use the site, you agree to the use of cookies. more information
The cookie settings on this website are set to "allow cookies" to give you the best browsing experience possible. If you continue to use this website without changing your cookie settings or you click "Accept" below then you are consenting to this.