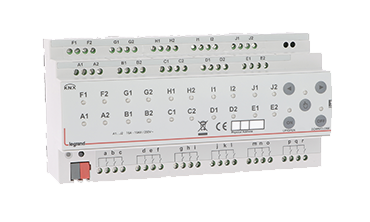 LG-002673; LG-002679
All-in-one multi-application controller
Features
002673 : 8 outputs + 8 inputs
002679: 20 outputs + 18 inputs
All-in-one multi-application controller equipped with multiple outputs capable of performing multiple functions including:

ON-OFF lights control 
Control of shutters and curtains
Control of controlled sockets
control of fan coils with 2 and 3 point valves

Suitable for managing resistive, capacitive, inductive loads and fluorescent lamps with different functions.
Independent input channels operating as a universal interface with the following functions: switch /button input, dimmer control, shutter / blind control, value sending, scene control, counter for counting pulses.
Each output can be controlled via traditional electromechanical devices or KNX devices
Configuration via ETS software.
Bus connection via red-black KNX connector.
Power supply SELV 29V d.c from KNX bus (< 10mA).
DIN rail installation.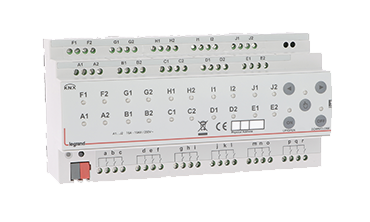 LG-002679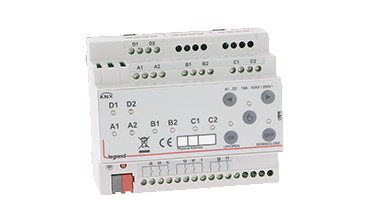 LG-002673
By continuing to use the site, you agree to the use of cookies. more information
The cookie settings on this website are set to "allow cookies" to give you the best browsing experience possible. If you continue to use this website without changing your cookie settings or you click "Accept" below then you are consenting to this.