Project Challenge
Providing as standard - to each apartment - a comprehensive control solution to seamlessly automate systems in a way that holds up to the demands of hotel guests, owners and a harsh sea-side environment. Vantage supplied, installed and commissioned a luxury control experience for each "Sky Villa" as well as the Clubhouse, Gym, Spa, Library, Conference Center and all of the landscaping, roads, parking garages and individual buildings.

The Solution
The Vantage system controls all interior and exterior lighting (apartments and common areas), audio-visual systems, air-conditioning and fans, shades and blinds, and color-changing LED lighting. Individual apartment control integrates to building and site management controls for operation by Reception and Management personnel through a host of devices. The project is very IT-heavy using the latest technology – even WiFi triangulation (to deliver food and beverage – using the same app that controls lights, climate, shades and audio-visual systems). Kata Rocks has a custom app that allows any smart phone or tablet, using a single app, to control the lights, shades, climate, audio-visual systems, on-demand music and movies, and a host of guest services. The app also allows viewing of CCTV cameras, and offers owners a unique web-portal to their rental management data.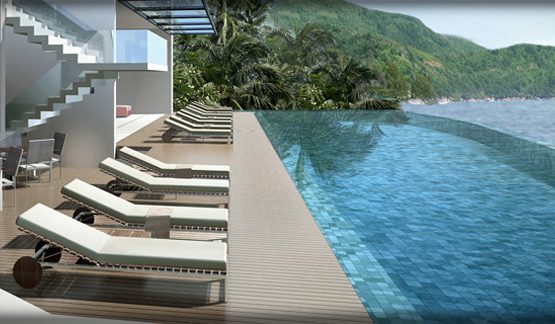 Project Benefits
The client chose Vantage because it was a robust, cost-effective way to meet all of their demanding needs. Yet as appreciation grew in Vantage's unlimited capabilities, the project scope grew substantially in hardware, programming, integration and user interface controls. The entire property is centrally managed and is programmed for maximum energy savings. Occupancy Sensors take the place of key cards so air-conditioning will turn off if the patio doors are open more than three minutes, light sensors will adjust the shades if the unit is unoccupied, and there is extensive use of LED lighting throughout. In addition, programming allows for different modes such as "homeowner", "guest", and "un-occupied", each offering a tiered level of cost savings.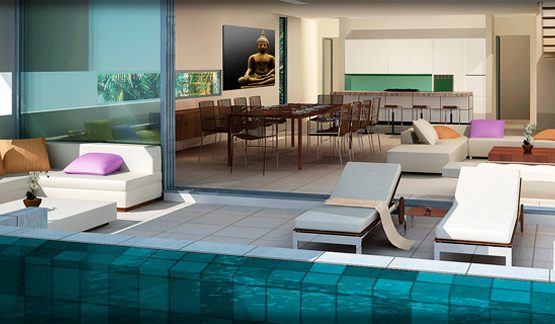 By continuing to use the site, you agree to the use of cookies. more information
The cookie settings on this website are set to "allow cookies" to give you the best browsing experience possible. If you continue to use this website without changing your cookie settings or you click "Accept" below then you are consenting to this.