Project Challenge
This architecturally designed home sits nestled in a prime waterfront location and offers stunning panoramic vistas. Therefore, the homeowners desired a technically advanced automation system that wouldn't detract from the minimalistic design and picturesque views. The home is split over three levels, so automation was desired for lighting, security, audio/video, access, and heating systems to prevent the homeowners from traversing the cavernous space and manually activating each device. Finally, as the clients planned to spend months overseas, one-touch shutdown and remote management options were needed to make their trips as convenient and worry-free as possible.
The Solution
The entire Vantage system was designed to provide the best possible user experience while complimenting the home's brilliant design style. Recessed Vantage touchscreens and contemporary Bticino wallplates eliminate wall clutter normally associated with various technology systems. These elegant devices compliment the black joinery and lacquered cabinetry seen throughout the house.
The interfaces are more than just a pretty face. A kitchen-based Vantage 10.4-inch TPT provides control of all the lights, audio/video systems, heating, security, access control, scenes and cameras from one centralized location, while an additional wireless seven-inch Vantage tablet allows the owners to entertain next to the pool and adjust their systems without having to walk inside. The gate, front door, side path, and pool cameras can be viewed from any touch panel or TV in the house as well, and are automatically recorded onto a networked DVR.
By tying all the home's functions into the powerful InFusion control platform, the homeowners are able to enjoy customized conveniences such as Vacation Mode, which turns off the towel rails, fans, heated mirrors, underfloor heating and AV systems while activating pre-set lighting circuits to make the home look lived in. The Vantage iPhone/iPad app allows the homeowners to view their cameras, grants family members remote access, and activate the home's heating system before returning from vacation.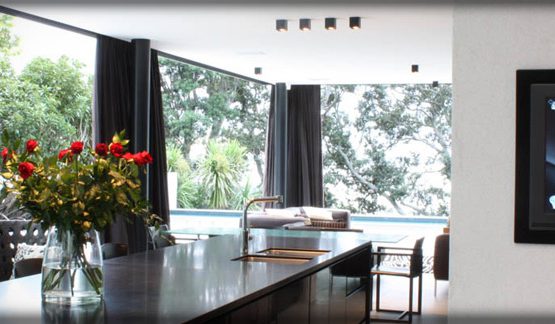 Project Benefits
The homeowners now enjoy a sophisticated smart home that provides all the convenience and elegance they expect from a luxury automation solution. The integration of lighting, security, entertainment, energy management, and heating systems has enhanced their lives without sacrificing their carefully cultivated design aesthetic. Through mobile control and monitoring, the clients can travel the world at their leisure knowing their home is safe, secure, and only a touch away.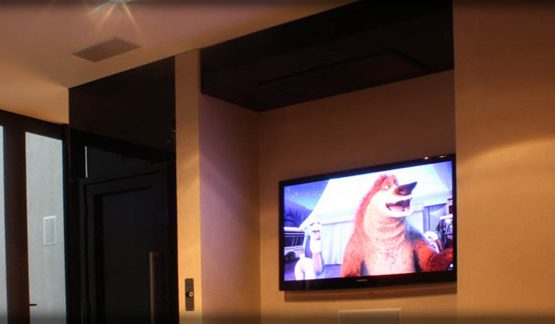 By continuing to use the site, you agree to the use of cookies. more information
The cookie settings on this website are set to "allow cookies" to give you the best browsing experience possible. If you continue to use this website without changing your cookie settings or you click "Accept" below then you are consenting to this.