Project Challenge
The second largest hotel group in France, Louvre Hotels Group regularly tests new concepts within their establishments as part of their identity. With the Campanile Smart Lyon Est–Eurexpo, Louvre Hotels Group inaugurated the first 100% connected hotel in Europe with the Smart Inside label so the customer experience and journey will never be the same again. The environment also had to be considered in the search for the completion of the various innovative and, at the same time, sustainable solutions implemented in this project to ensure the achievement of a service quality level in line with all the customer's expectations.
The Solution
As a 3-star hotel with 77 rooms, the Campanile Smart Lyon Est–Eurexpo contains a concentration of technologies and benefits from the Smart Inside label. In addition to the presence of a fun little robot that provides room service, what first catches the attention at the entrance is the presence of a giant QR Code allowing access to a tailor-made BOWO application for a limitless, seamless, and profitable customer stay experience. Through the dedicated BOWO room tablet, next to the touristic information, guests can also have access to all the hotel's smart services so they can control all the room automation technologies provided by Legrand within the installations. The Guest Room Management System (GRMS) solution provided by Legrand is made of BACnet IP controllers installed in the electrical panels and 77 elegant UX touch thermostats thanks to which the guests can control the heating and cooling or even manage the lighting functions by scenarios, all supervised by the dedicated Niagara BMS and accompanied by the refined aesthetics of the Céliane wiring devices range in black version.
While the Smart Inside label guarantees a unique experience for travellers, it also encompasses the sustainability dimension. Here's where the guest room automation played its role. Sensors with automatic detection trigger lighting scenarios when entering or leaving the room and acts on the heating system, which helps therefore achieve energy savings.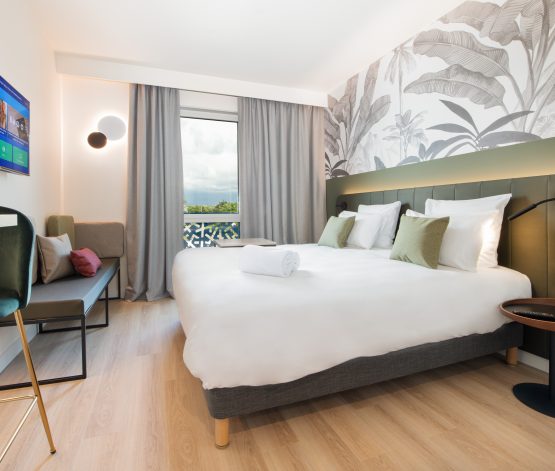 Project Benefits
A cutting-edge hotel with smart, ecological, safe, and also fun technologies to ensure a great stay experience
 
PRODUCTS INSTALLED:
BACnet IP Room Controller
UX Touch Thermostats
Niagara Building Management System & supervision system integration
Céliane wiring devices
 
PLAYERS
Investor: Vaillance Immobilier
Franchisor: Louvre Hotels Group
Architect: Pierre-André Gruyer
Installer: Ege Électricité
System Integrator: BC Connectibat
 
Download the full case study here.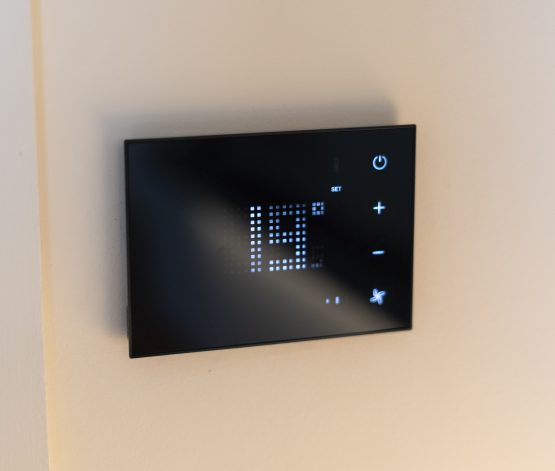 By continuing to use the site, you agree to the use of cookies. more information
The cookie settings on this website are set to "allow cookies" to give you the best browsing experience possible. If you continue to use this website without changing your cookie settings or you click "Accept" below then you are consenting to this.