Project Challenge
This New Zealand home presented a few unique challenges for Vantage. With the homeowners doubling as project manager and interior designer, any automation solution had to not only function flawlessly but seamlessly blend with the custom aesthetic. Additionally, the home's massive collection of third-party devices – lighting, underfloor heating, motorized blinds, audio and video distribution, and security systems – needed to integrate with the overall automation backbone.
The Solution
Every device in the home flows through a pair of Vantage InFusion DIN controllers. All third-party subsystems – communications, security, A/V, lighting control, and door access – integrate flawlessly. A 10.4-inch TPT touchscreen was installed in the kitchen to grant users control over lighting, heating, audio zones, AV sources, television, security, blinds, gate and door access with the touch of a button.
Over 30 elegant Vantage keypads populate every room of the home, controlling everything from fans to lights to music volume without interrupting the beautiful interior aesthetic. Miniature recessed sensors – the smallest currently available in the world – are discretely placed throughout the home to provide automated lighting. Wireless touchscreen remotes control the massive media room, which features an HD projector, recessed 130-inch screen and 7.1 surround sound system.
Sustainable living has never been easier with the addition of the Energy Management Solution, which monitors the home's power consumption, suggests and implements energy management strategies, and displays actual real-time monetary energy savings. Mobile support via WebPoint Lite and the Vantage iPhone/iPad app lets users monitor and control their home from anywhere in the world.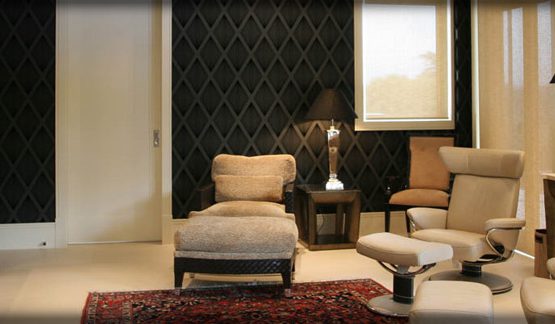 Project Benefits
The addition of a Vantage automation system provides these homeowners with enhanced convenience, unparalleled entertainment options, and improved safety and reliability for their family and guests. The finished project exceeded the client's interior design prerequisites and showcases the elegant integration of technology in a luxury smart home. Best of all, the homeowners didn't even require a crash course in operation. Thanks to the intuitive user interfaces and simple keypad designs, they have been able to enjoy their system without any training whatsoever.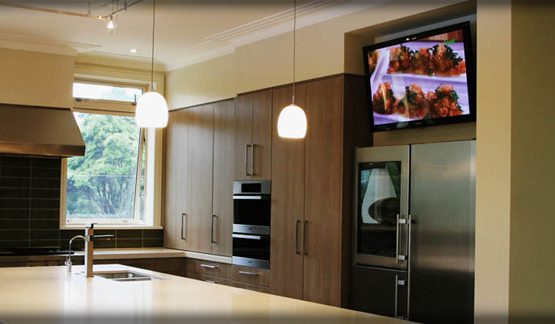 By continuing to use the site, you agree to the use of cookies. more information
The cookie settings on this website are set to "allow cookies" to give you the best browsing experience possible. If you continue to use this website without changing your cookie settings or you click "Accept" below then you are consenting to this.