Project Challenge
The Swedish hotel group Pandox AB purchased the Brussels Hilton hotel - located on the stylish Boulevard de Waterloo in Brussels and renamed it 'The Hotel, Brussels'. Work started immediately on renovating the facade and complete refurbishment of the rooms.
The Solution
The design required that if the room status changes to 'Vacant', then the Vantage system will switch off the lights in the room. Based on the season panel curtains are operated automatically in vacant rooms to manage the impact of sunlight on ambient room temperature. Each guest room is equipped with three Vantage keypads. An entry keypad with two (Everything On/ Everything Off) buttons; and two 8 button keypads that are located on either side of the bed. The 8-button keypads allow the user to operate the lighting and panel curtains.Hotel guests can also access their room via their smartphone and can even check in or check out without having to go to the reception desk. In addition, there are various apps available which inform guests about Brussels and the services offered by The Hotel.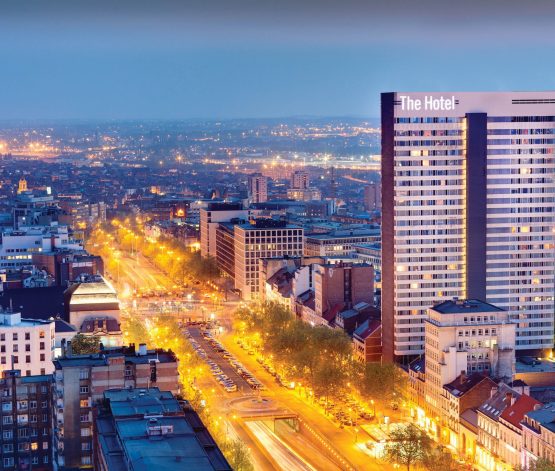 Project Benefits
For maximum energy savings new LED lighting is controlled by the Vantage system and it is now possible to centrally regulate the temperature of vacant rooms. All this plus an internal cogeneration system should provide 20% lower CO2 emissions and even 50% reduction in energy consumption.
The Vantage system controls the lighting and panel curtains in each of the rooms. An important feature is the seamless integration with the Protel Hotel Management software. This software communicates the status of each individual room –Occupied or Vacant- to the Vantage system. The Hotel concept, designed by Spanish architectural firm GCA, focuses on the definitive hotel experience for today's cosmopolitan traveller. The elegant, tastefully appointed rooms offer an exceptionally harmonious blend of comfort and technology. (https://www.thehotel-brussels.be/)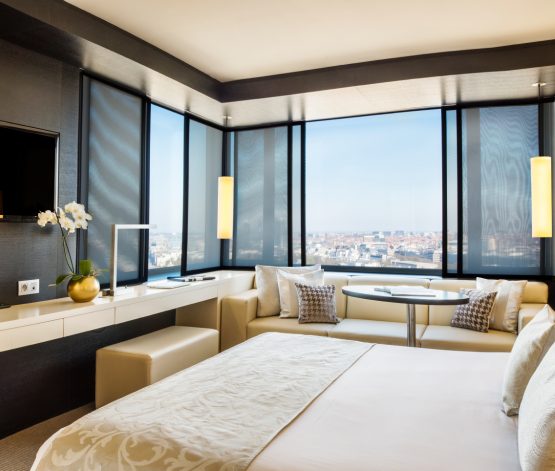 By continuing to use the site, you agree to the use of cookies. more information
The cookie settings on this website are set to "allow cookies" to give you the best browsing experience possible. If you continue to use this website without changing your cookie settings or you click "Accept" below then you are consenting to this.