Project Challenge
Villa Portofino is one-of-a-kind modern villa located in the highly sought-after estate of Sierra Blanca, Marbella, designed by an award-winning Spanish architect and built to the highest standards. This project impresses with the very latest technology available, the innovative contemporary-style architecture and bespoke interior design with avant-garde touches that showcase the perfect mix of cutting-edge technology, advanced eco-friendly features, and opulent aesthetics. Nestled on an elevated corner plot of 2,935 m², this south-facing mansion of 1.941 m² admires the picture-perfect views to the lush greenery of the landscaped garden and idyllic surroundings, the Mediterranean Sea and Andalusian mountains. This high-end 3-floor property takes advantage of the local climate allowing outdoor areas to blend perfectly with the indoor ones, boasting 8-bedroom suites, fabulous sea views and a full SPA in the basement. Huge glass facades allow maximum light into this gorgeous property, and the abundance of glass and blend of natural materials gives the overall finish a super modern feel.
The Solution
For a project of this size and characteristics, a solution was sought that would allow the owners to live a unique experience of comfort, safety, and wellbeing at home. This led to the highly performing, energy-efficient solutions from the Legrand group offer which equipped the villa with the latest smart home technology by integrating various systems for a seamless and convenient living experience. The advanced home automation system controls lights, shutters, temperature, security, and entertainment, and residents can manage these features using voice commands, mobile devices, or the central control panel. Main functions have been satisfied thanks to integrations such as Dali Gateways for the lighting system or Daikin with HVAC interface for the air conditioning one to minimize energy waste and ensure optimal temperature control. By seamlessly blending aesthetics and technology, the Vantage user interfaces, unique and intuitive such as Easytouch keypads and Equinox touchscreen, provide the owner a quick and simple ultimate control over every life aspect in the mansion, all expanded by the possibility of evolutionary tailor-made scenarios. The entertainment part has also been considered by installing the so called "hidden cinemas in bedrooms" with ceiling lift projector and motorized cinema screen. With the installation of motion sensors lights throughout the villa, convenience, security and, of course, energy saving are also granted. Overall, this high-end, eco-friendly technological project combines luxury, sustainability, and advanced technology to create an extraordinary living space for the owners that respects and enhances the environment and serves as a model for the future of eco-conscious luxury homes.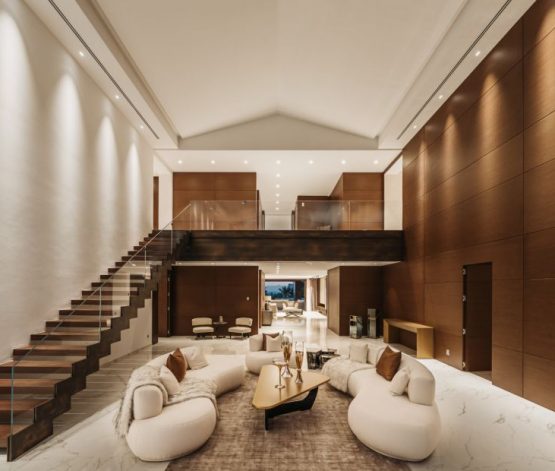 Project Benefits
Elegant design, made with the most innovative technologies, the best professionals, and a high-end efficient home installation to provide everyday comfort and ease of use for an all-round home control experience
 
PRODUCT INSTALLED
Vantage Infusion Controllers II
Vantage dimmers
Vantage relay stations
DALI 2.0 gateway
Equinox-40 with build-in temperature sensor
Virtual thermostats with control from EQ40
Vantage EasyTouch Keypads
Vantage mini motion sensors
HVAC interface for Daikin VRV integration
Shades, projection screens & lifts integration
 
PROJECT PLAYERS
System Integrator: Domosat
 
Download the full case study here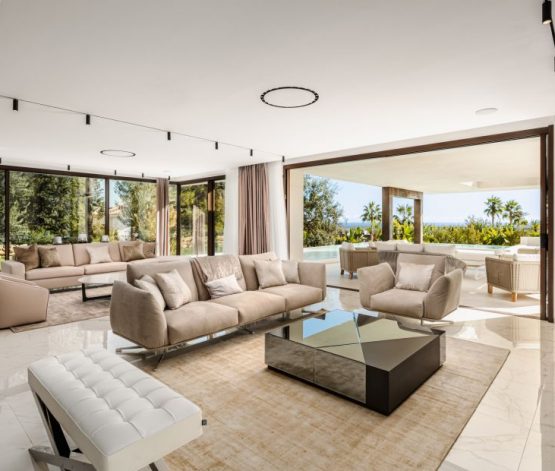 By continuing to use the site, you agree to the use of cookies. more information
The cookie settings on this website are set to "allow cookies" to give you the best browsing experience possible. If you continue to use this website without changing your cookie settings or you click "Accept" below then you are consenting to this.