Project Challenge
The residence is appointed with luxury furnishings, antiques and art work that required a precise yet dynamic lighting control solution along with integration of audio, video and shading. The initial challenge was to establish a lighting vocabulary consistent with the design including down lighting, wall wash and accent lighting. Discrete, small aperture fixtures were selected to keep the lighting from calling attention to itself. Due to the number of art pieces and the desire of the homeowners for a really warm feeling, energy efficient infrared coated low-voltage halogen lamps were selected. With the complex control environment the home owners required concise user interfaces that allowed for a combination of specific room control and mobile device control of all the sub-systems across the property
The Solution
Lighting fixtures were zoned for lighting scene creation. The Vantage InFusion centralized control system facilitates scene management for the main living areas with the ability to turn everything off with the touch of a single button. Since the owners have specific visual needs; lighting for offices, kitchen, baths, vanities and closets are optimized for the task via scene selection. Vantage keypads and interfaces provide an easy-to-use, simple and clean look on the wall without multiple gangs of switches
and devices. Equinox 40 keypads, Equinox 73 and Equinox Apps on Apple® iPad minis provide simple integrated control of lighting scenes and all home systems. With the swipe of a finger users can access the integrated NuVo audio system, integrated video or shades.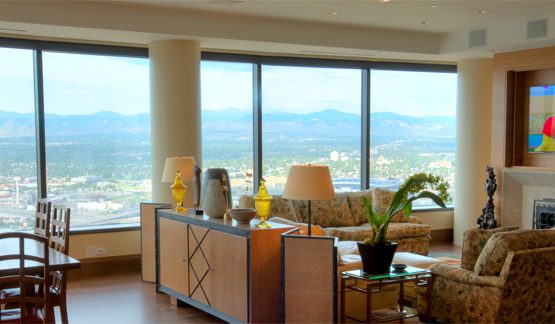 Project Benefits
With this home's stunning vistas, Vantage's complete automation solution provides an added measure of comfort, security and dramatic lighting scenes. The integrated solution allows the homeowners to enjoy audio and video throughout the 5,000 square foot home. The use of sophisticated Equinox 40, 73, mobile apps and EasyTouch II keypads allow the owner to alter the mood in the home at the touch of a button. The Vantage iOS Apps were installed on multiple iPads to ensure that the
homeowner could control settings from anywhere in the home or from the other side of the globe.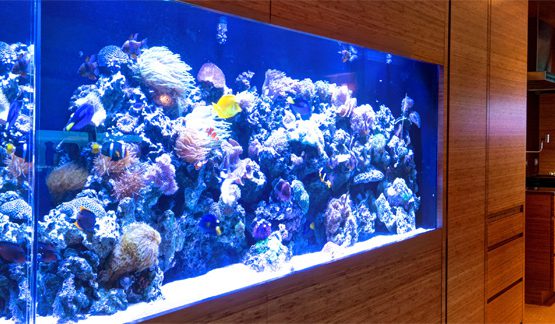 By continuing to use the site, you agree to the use of cookies. more information
The cookie settings on this website are set to "allow cookies" to give you the best browsing experience possible. If you continue to use this website without changing your cookie settings or you click "Accept" below then you are consenting to this.