Project Challenge
This existing home in the Hollywood Hills already contained a hard-wired network, but did not include wireless access. Audio and video sharing had been pre-wired but equipment had not been installed throughout the luxurious interior and exterior. With seven televisions, including one outside, distribution of HD satellite receivers was necessary. An outdoor entertaining area, including a rooftop patio, required the ability to control audio sources and volume.

The Solution
The addition of an InFusion backbone made it easy to route the existing satellite service to multiple locations in the home. The rack was neatly organized to allow for future expansions of the video system that could include blu-ray players, Apple TVs, Google TVs, etc. The Vantage Digital Music Manager and Vantage 450, in conjunction with the iPort, creates an amplified multi-room audio system with access to a comprehensive music library that includes five sources and more than 10,000 internet radio stations.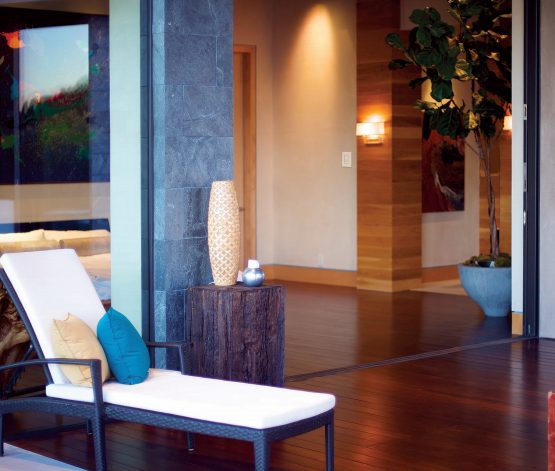 Project Benefits
With this home's stunning open walls, vast windows and a sleek, illuminated pool, Vantage's complete automation solution provides an added measure of comfort, security and dramatic lighting scenes. The enhancement of the Vantage system allows the homeowner to enjoy audio and video throughout the 6,200-square foot home. The use of sophisticated EasyTouch II keypads allows the owner to alter the mood in the home at the touch of a button. LED backlighting on these keypads was programmed to emulate the LED colors being displayed at the front entrance and in the pool. With the addition of a professional grade Luxul Wireless Pro-WAV™ Range extender, WebPoint Lite was utilized on the homeowner's Motorola Droid phone and the Vantage iPhone App was installed on an iPod Touch, iPhone and an iPad to ensure that the homeowner could control settings from anywhere in the home or from the other side of the globe.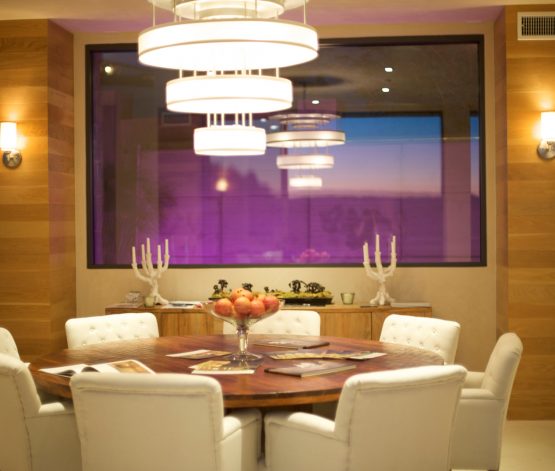 By continuing to use the site, you agree to the use of cookies. more information
The cookie settings on this website are set to "allow cookies" to give you the best browsing experience possible. If you continue to use this website without changing your cookie settings or you click "Accept" below then you are consenting to this.