Project Challenge
The owner, Mr. Antonio, is a prominent entrepreneur living in Southern Italy who owns within his residence sophisticated furniture, unique crystal chandeliers and an exciting garden. He's fond of detail and balance, does not accept compromises and loves living his life at the top with his wonderful family. For the beauty of the location, the uniqueness of the furnishings and a stunning garden, he needed his residence to have home automation solutions with a refined look and feel, something that could blend with his and his villa's sense of taste and design. The solution had to include lighting and motorizations management primarily, with simple and useful control for the whole family characterized by complete and advanced integration in terms of audio video, entertainment, and safety. The watchword was "let's create the scene!". Not a simple sequence of actions but refined lighting scenarios, advanced audio video management for unlimited entertainment, all to align and, if possible, overcome the sense of value that one lives in this fantastic residence. The system therefore had to be equipped with the latest technology, capable of merging with this unique and valuable looking property.
The Solution
For the building automation system, the choice was once again Vantage Controls from Legrand, the only system considered able of bringing together all the functions and customer requests, while ensuring characteristics of expandability and computing power. Vantage products have satisfied all the requirements and standards of luxury and aesthetic balance, becoming the avant-garde reference as a concept of "integrated and human-sized home". The products have perfectly merged into the atmosphere of the house and the project now reflects a perfectly balanced solution where art, design, and nature blend with technology. Equinox 73-III gave a simple, powerful, and intuitive control point in the different rooms of the house whilst the equinox app allowed to maintain power, coherence, and balance in the control of all functions both locally and from remote. There is a total control of lighting and dimming effects for both white and colored lights while motion and brightness sensors ensure room control and energy saving. Music reigns supreme thanks to a complex multiroom system that enables the audio in every room of the villa both inside and outside. Thanks to the motion sensors, the music follows the customer as he moves around the rooms and a similar function has been made available also for the lights. Mr. Antonio has first level audio video needs which is why the TV video and home cinema part has been particularly taken care of by opting for Sony Tv with advanced IP control and shared use of the contents in HD-BaseT matrix. To complete this picture at the highest level, burglar alarm cameras, access control, and IP intercom have also been perfectly integrated.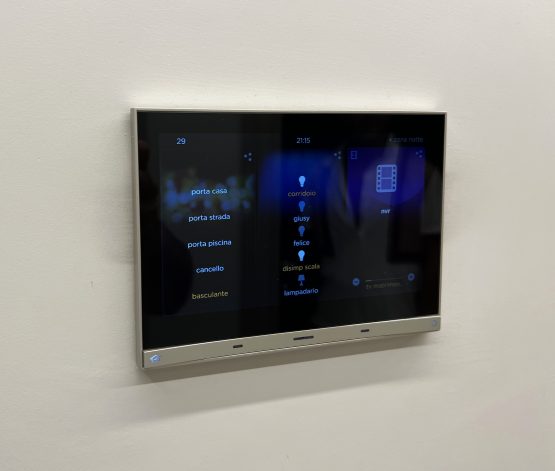 Project Benefits
Art & technology combined
Minimalistic & modern design
Customizable solutions
 
PRODUCTS INSTALLED
Vantage Infusion Controller II
Vantage Dmx-Dali Gateway
Equinox-73-III
Vantage Keypads & input stations
Vantage dimmer & relay stations
Vantage multi-room audio switcher
Vantage motion and light & motion sensors
Legrand- Luxul Networking
Ekey finger-print access control 
Video Door Entry
Nuvo Audio source
Sony IP- TV 
HD-base T matrix
Wisenet IP cam on Equinox
 
ABOUT
Application Type: Residential
Location: Southern Italy
Owner: Home A.
Project Management: Ing. Dario Nasti – Studio di Ingegneria Nasti (www.domoticastyle.it)
 
Download the full case study here.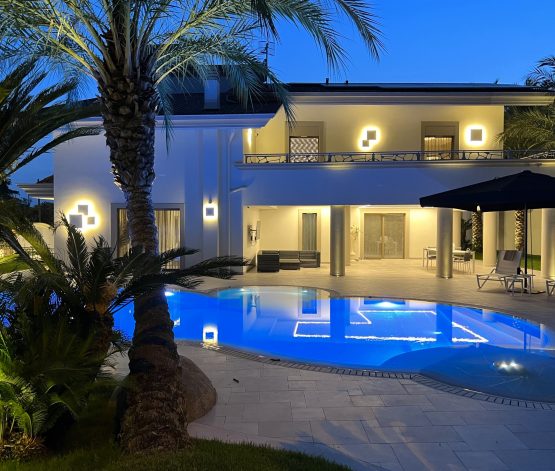 By continuing to use the site, you agree to the use of cookies. more information
The cookie settings on this website are set to "allow cookies" to give you the best browsing experience possible. If you continue to use this website without changing your cookie settings or you click "Accept" below then you are consenting to this.